Graffiti's Italian Restaurant - locally owned and operated since 1984.
Graffiti's Italian Restaurant has been serving the Little Rock community traditional Italian dishes for nearly 40 years. We are locally owned and operated with a central focus on family and community. Our mission is to provide delicious Italian favorites at the most affordable prices! Come in and treat yourself to one of our fine meals. Located in Little Rock, Arkansas, we are open Monday - Thursday from 5:00 PM - 9:00 PM and Friday - Saturday from 5:00 PM - 9:30 PM! We are closed on Sundays. Our private party room is available to rent seven days a week. Please inquire about our rehearsal dinner and catering packages.

Locally owned and operated by the Bolanos Family. Armando Bolanos was born and raised in Caracas, Venezuela. He immigrated to the United States to study Systems Engineering. Sarah Bolanos was born and raised in Little Rock, Arkansas. She studied Innovative Hospitality Management in Europe. The pair married in 2012 settling in Little Rock, Arkansas and welcoming a family before purchasing Graffiti's Italian Restaurant in the Fall of 2017.
Venerable trattoria dishing out inventive Italian plates & wines in a cheerful, modern setting.​
Interested In Working With Us?
The "Founding Fathers of Graffitis" celebrating 35 years!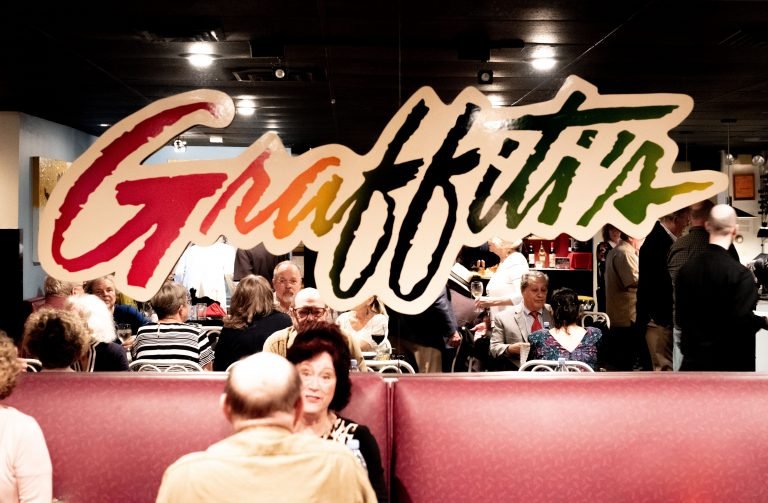 Community:
We work hard to support our local community. Graffiti's loyal customers provide with the opportunity to give back on a monthly basis.

Please contact us today to see how we can support your organization.
Little Rock Open
A la Carte
Silent Sunday
Festival of Trees
Taste of Little Rock
Walk for the Waiting
Centers for Youth and Families
Parent Teacher Associations/Organizations
"We recently visited Graffiti's for a date night. From the moment we walked in, we felt special. The service was excellent, the food and wine was delicious, and the overall experience was outstanding. This family-owned restaurant is a gem in Little Rock – check them out!"